At AFR Life, we have been providing annuities to the bail bond industry for over 15 years and we have the unique ability to offer a same day bail bond annuity service that currently takes other companies days or weeks to complete. We are proud to be one of only four domestic insurance companies who are qualified to provide annuity products to professional and multi-county bail bondsmen. Our annuity products meet all statutory collateral assignment requirements of the Oklahoma Insurance Department.
​
We offer the FPDA+ Annuity, which is a fixed interest, no fee, annuity contract specifically designed for the Bail Bond industry. Our flexible deposit feature allows for lump-sum deposits, rollover transfers from CD's, and other annuities, as well as regular monthly bank draft deposits. With all the many things that you have to worry about each day, getting an annuity issued and delivered on time shouldn't be one of them. With AFRLife you can apply for, sign, fund and get an annuity issued without leaving your office or your desk!
In order to better serve your time-sensitive needs, we provide an enhanced service process to make it simple, fast and easy to create and fund an annuity the same day. Learn more about our process below.

this product is a flexible premium annuity (FPDA) specifically designed for the bail bond industry. it is no fee, no load fixed interest annuity.
Flexible Deposits
This flexible deposit feature allows for lump-sum deposits, rollover transfers from CD's and other annuities.
Guaranteed Interest earnings
We offer competitive annual interest rates at 2.5% that is guaranteed for the life of the contract. In accordance with the Oklahoma Insurance Department (OID) regulations, the principal amount of the annuity will be assigned to the OID. The interest earned on this annuity is not pledged or assigned and may be withdrawn, transferred to another annuity or paid out according to a valid request by the annuity owner.
Withdrawals
There is a surrender charge associated with any withdrawal from this annuity, starting at 7% during the first year and reducing by 1% each year until the end of the year seven.
After the first policy year, partial withdrawals can be taken up to 10% of the account value each year without a surrender charge. Any withdrawal more than 10% will be asserted a surrender charge up to 7%.
Free Withdrawals Available:
When a death benefit is payable from the annuity

If the annuitant enters a nursing home from at least 90 days.
Bail Bond Annuity Information Request Information
Getting the most Out of your investment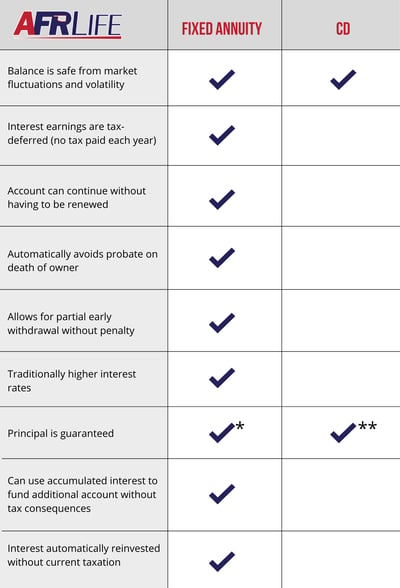 * If policy premium is paid.
Tax Considerations
The interest earnings on this non-qualified annuity are tax-deferred. Meaning, your earnings aren't reported as taxable until they are withdrawn from this contract. Interest earnings can be transferred to another non-qualified annuity without taxation.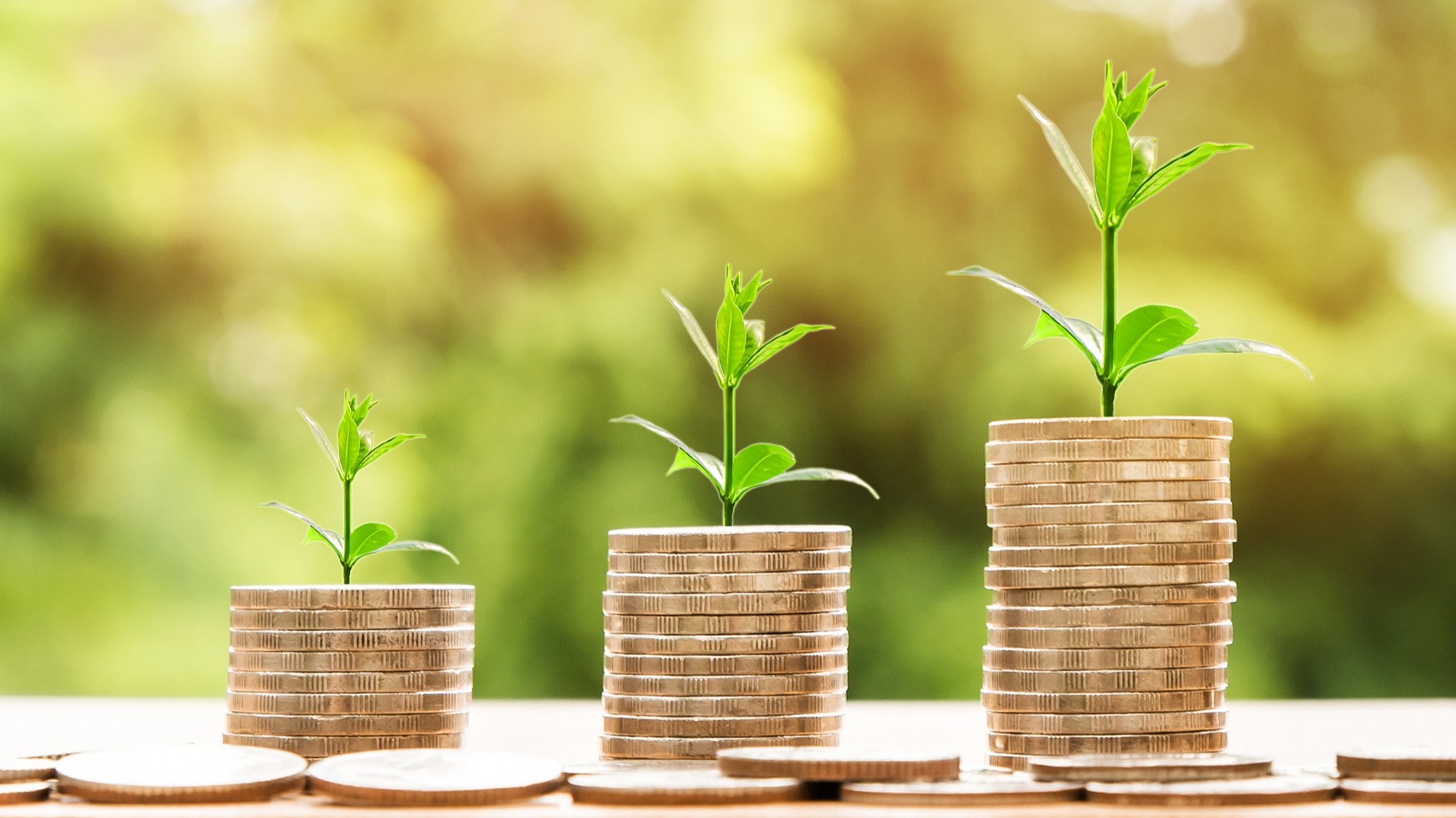 Annuities Frequently Asked Questions
AFR Insurance has been serving Oklahomans since 1905. For over 100 years, we have worked to provide the best in class products and service. We are equipped to handle whatever life throws at you.
24/7, Fast and Fair Claim Service. We are here to help, no matter when trouble strikes. We make it easy to file a claim and help your family adjust after a loss.
With independent agents in every corner, no one knows life insurance like AFR. We are in your community and a part of your community. Your business stays local.
Whether you are needing a quote, searching for more information, or checking out our blog and social media, we would love to connect with you! We pride ourselves in being accessible and meeting people where they are, no matter what your needs are! Fill out the form and a trusted customer service representative will be with you shortly. In the meantime, check out our social media and blog or contact your local agent for immediate assistance.
Insurance terms, definitions and explanations are intended for informational purposes only and do not in any way replace or modify the definitions and information contained in individual insurance contracts, policies or declaration pages, which control coverage determination. Such terms may vary and exclusions may apply. Other discounts may be available on an individual basis. All policies are different and your policy may not qualify for all discounts listed.

AFR Insurance is proud to have earned a Financial Stability Rating of A from Demotech, Inc. The Financial Stability Rating is an indicator of an insurance company's strength. An A rating means AFR has "Exceptional ability to maintain liquidity of invested assets, quality reinsurance, acceptable financial leverage and realistic pricing while simultaneously establishing loss and loss adjustment expense reserves at reasonable levels."
Demotech awards this rating after performing a thorough review of a company's financial statements. This rating is independent of the size of a company due to Demotech's belief that a small, well-run insurer may outperform a larger insurance company.